JINGOLI Signs General Construction Contract for New Jersey Health + Life Exchange Science (HELIX) Project That Will Boost Economic Strength in New Brunswick, NJ: Introducing the New Jersey Health + Life Science Exchange ("HELIX"), a groundbreaking initiative, is set to revolutionize the landscape of healthcare, research, and innovation in New Brunswick, New Jersey.
The project known as H-1 involves the construction and development of a 12-story, 574,000 SF building consisting of three major components, including New Jersey Innovation HUB, providing space for innovation and startups, new research laboratories for Rutgers University's translational research effort, and a new medical education facility for the Rutgers Robert Wood Johnson Medical School. H-1 is being developed by the New Brunswick Development Corporation (DEVCO). This $732 million ambitious project, made possible through a strategic partnership with the developer DEVCO and construction partner JINGOLI, promises to bring together experts, organizations, and cutting-edge technology to drive advancements in health and life sciences, fostering economic growth and improving the quality of life in the region.
In a strategic move to establish New Brunswick as a leading hub for health and life sciences, the HELIX has been unveiled. This innovative undertaking aims to integrate research, education, and commercialization efforts, forging strong collaborations among key stakeholders, including government bodies, academic institutions, healthcare providers, and private sector enterprises. The project will establish a state-of-the-art research and innovation center, driving groundbreaking discoveries, fostering economic development, and improving healthcare delivery in the region.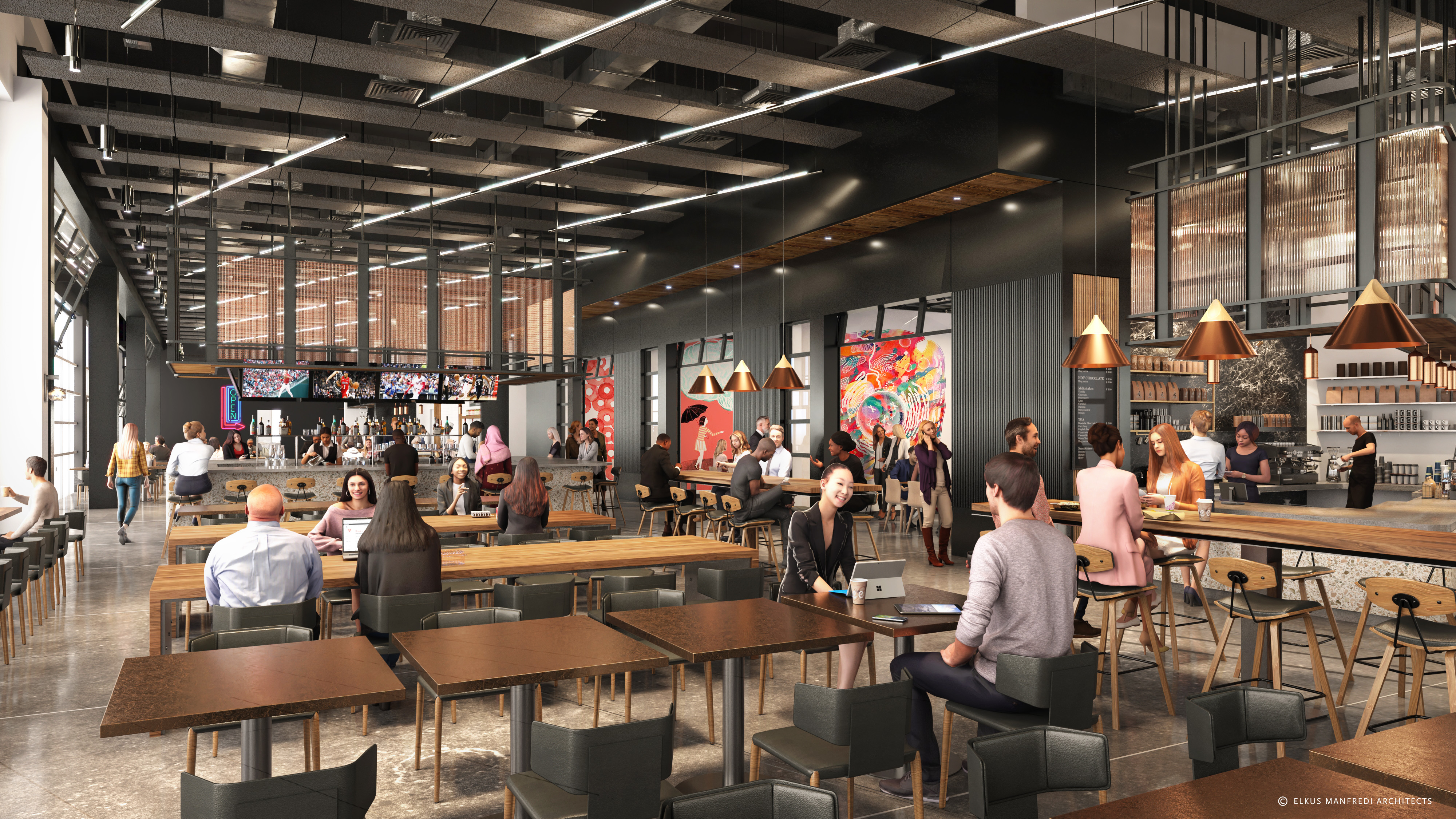 New Brunswick, New Jersey, has long been known for its thriving healthcare sector and proximity to esteemed academic institutions. Now, with the HELIX, this region is poised to elevate its status as a beacon of innovation in the field. 
The HELIX is envisioned as a multi-faceted endeavor that seeks to break down the silos traditionally separating research, education, and commercialization within the health and life sciences. At its core, it aims to unite key stakeholders to collaborate on innovative projects, share resources, and create a dynamic ecosystem that fosters groundbreaking discoveries and propels the local economy. 
"See this dirt lot? It's going to be the future home of startups, universities, industry leaders, and insanely smart scientists." via helix.nj Instagram / Chris Paladino
The HELIX recognizes the significance of education and workforce development in maintaining New Brunswick's Competitive Edge. It will involve partnerships with local universities and institutions to offer educational programs that align with the latest industry trends, providing students with the skills and knowledge they need to excel in the health and life sciences sector.